01/2016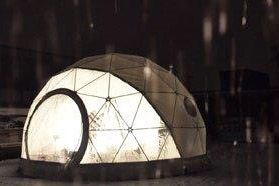 HAPPY NEW YEAR 2016
Oh what a year. Thanks to you.
Thanks for all: thank you very much for your trust, your patience, your reliability,
and your great ideas that made ZENDOME and ZENCUBE the world's most creative geodesic and cubic event space.
You deserve the best and we promise to keep on going for innovation and quality, always prepared to respond to your needs for your individual structures or rental services.
We do look forward to 2016 with 12 month, 366 days full of ideas and spatial experiences.
Oh what a year to come! We wish you, your teams and families a prosperous, healthy and happy 2016.
Your ZENVISION Team